Wallpaper types
With over 200 wallpaper and wallpaper mural designs to choose from, you're sure to find something that fits your style and space. And, to make things even easier, we offer two options: peel and stick wallpaper and traditional wallpaper. You can take a look at this page to learn more about the differences between the two and pick the best option for your DIY project. If you have any questions or need assistance, don't hesitate to reach out - we're here to help you make the most of your project!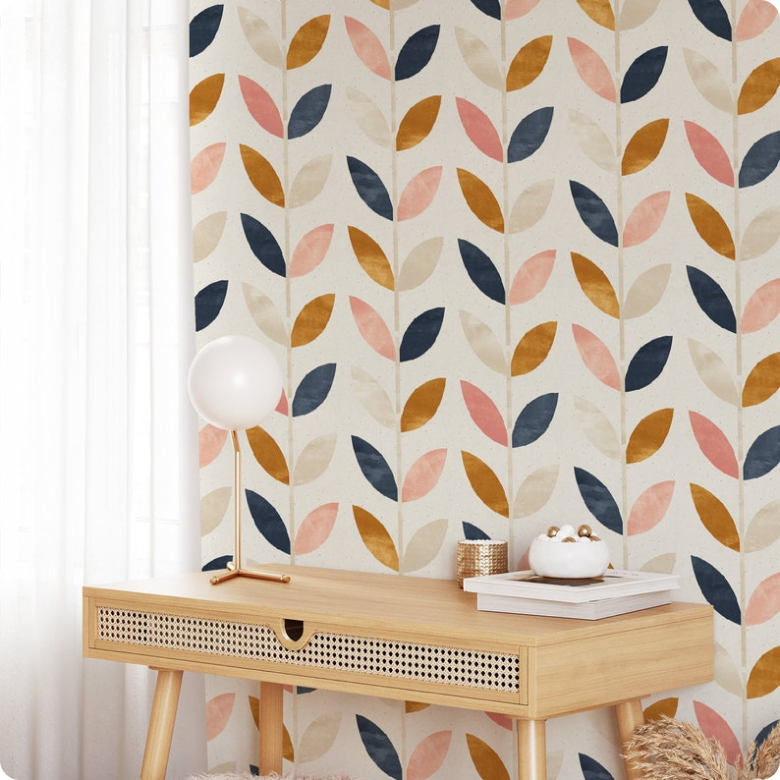 Premium peel and stick wallpaper
Peel and stick wallpaper is a customer favorite here at Wallflora! It's easy to install (no paste required) and high-quality, so it looks great and lasts a long time. Plus, it has a light woven texture and matte finish, and it's PVC-free, water-resistant, washable, recyclable, and fire-resistant - all the good stuff!
This type of wallpaper is perfect for accent walls, kitchen walls, bathroom walls, closet doors, mirrors, glass, stair risers, drawer liners, bookcases, and any other DIY home decor project. Just make sure you have a smooth wall surface to install it on.
We hope you'll love our peel and stick wallpaper as much as our other customers do!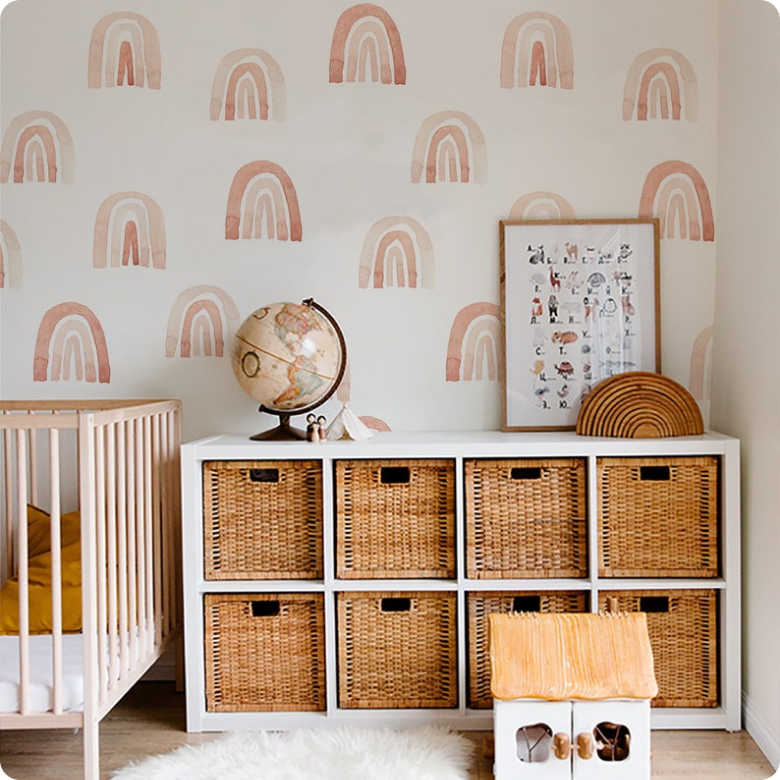 Traditional wallpaper
Looking for a durable wallpaper option that will stand the test of time? Our traditional wallpaper is a great choice! It has a smooth, nonwoven texture and matte finish, and it requires wallpaper paste for application. Plus, it's removable without damaging the wall when you use a strippable wallpaper adhesive for installation, and it's PVC-free, FSC certified, water-resistant, wipeable, and recyclable.
This type of wallpaper is perfect for any indoor area, especially busy ones like nurseries, bedrooms, and more. It will work best on smooth walls and walls with light texture. 
Wallpaper: the ultimate game changer for your home!